Penny Pines reforestation program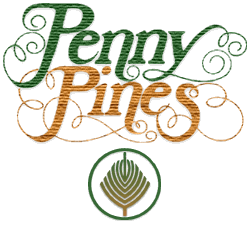 The Civic Garden Club of San Carlos has had a long tradition of participating in the Penny Pines program.
The Penny Pines Reforestation started in 1941 when the San Francisco Sports-Women Association  made a contribution to restore a devastated forest fire area in the Shasta-Trinity National Forest.  With that humble beginning, many garden clubs, civic and sportsman's clubs and many more have contributed to the cause.
At the start of the program in 1941, seedlings could be produced for about one cent each and approximately 680 seedlings were used to plant a typical acre.  For $68, seedlings for ten acres could be purchased.
Over the years, groups including our garden club have contributed more than a million dollars to the Penny Pines program which resulted in more than 27 million replacement and/or indigenous seedlings (not just pine trees), renewing 88,000 acres of forest land in California… an outstanding achievement.
So, at our next meeting when the Penny Pines plate is passed, be generous knowing that our contribution helps keep California green.
More information on Penny Pines is available from the National Garden Clubs Penny Pines program web page and in a National Forest Service brochure.