May-June classes at Lyngso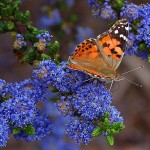 Lyngso Garden Materials in Redwood City is hosting a series of classes on many garden topics, including growing herbs and native plants, attracting butterflies, integrated pest management and more. Classes are Saturdays and fill up quickly, so don't wait to register.
You can find the details on their web site's Events page.
Photo by Jon Sullivan [Public domain],

via Wikimedia Commons